Presentation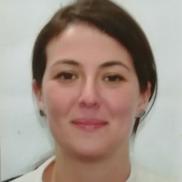 Contact
Send a message
Alessandra is a Doctor of Medicine specialized in pediatric metabolic diseases with a particular interest in mitochondrial diseases.
She has clinical and research activities linked to the reference center for mitochondrial diseases CARAMMEL.
After her Master 2, she will do a PhD focused on the immune response associated with specific mitochondrial diseases.

Research: a scientific adventure
Our goal: to better understand genetic diseases to better treat them.