Presentation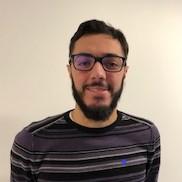 Contact
0142754277
Anis Khiat is an engineering assistant in the intestinal immunity team directed by Nadine Cerf-Bensussan. In the lab since March 2019, he is in charge of receiving and monitoring blood samples for genetic studies, including Immunobiota study. He prepares samples for the genomic platform for genetic analysis (DNA chips, exomes) and in charge of storing samples and updating patient data.

Research: a scientific adventure
Our goal: to better understand genetic diseases to better treat them.