Presentation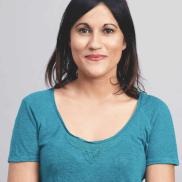 Contact
Audrey is a biologist, with a special interest in embryology and the processes of morphogenesis (acquisition of the shape). She graduated her PhD in 2015 on the study of renal tubule formation in the laboratories of S. Cereghini (Paris, France) and S. Vainio (Oulu, Finland). She then joined the laboratory of Heart Morphogenesis where she is currently pursuing her post-doc. She studies the cellular and molecular mechanisms required for the acquisition of the helical shape of the heart.

Research: a scientific adventure
Our goal: to better understand genetic diseases to better treat them.