Presentation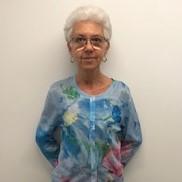 Contact
0142754245
Send a message
Bernadette Beque works is in the laboratory of Nadine Cerf Bensussan. She owns an expertise in molecular biology and biochemistry, cell culture and whole exome sequencing analysis. His work is dedicated to the identification of genetic abnormalities in children with chronic intestinal inflammation.

Research: a scientific adventure
Our goal: to better understand genetic diseases to better treat them.