Presentation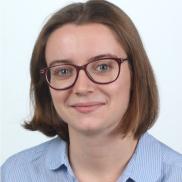 Contact
Send a message
Ingénieure d'étude au sein du laboratoire « Maladies Génétiques cutanées » dirigé par le Pr. Alain Hovnanian. Je participe au projet de recherche qui a pour but de corriger une mutation du gène COL7A1 dans les cellules de patients atteints d'Epidermolyse Bulleuse Dystrophique en utilisant la technique d'édition du génome CRISPR/Cas9.   

Research: a scientific adventure
Our goal: to better understand genetic diseases to better treat them.