Presentation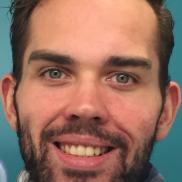 Contact
01 42 75 43 83
Send a message
Eddy Quelennec is engineer on the iPS platform since July 2018.
After working several years for various research organizations such as "Curie Institute" and " Institute for Stem cell Therapy and Exploration of Monogenic diseases (I-STEM)", he now reprograms somatic cells (blood cells and fibroblasts) into pluripotent stem cells (iPS), checks their properties and amplifies them (manual and enzymatic methods).
In addition, he takes care of their differentiation into different types of progenitors (neurectodermal and mesodermal) according to the requests of our collaborators. 

Research: a scientific adventure
Our goal: to better understand genetic diseases to better treat them.