Presentation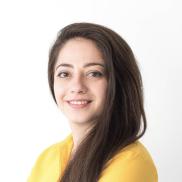 Contact
Send a message
Farah is a M2 student in biology and health at Paris-Saclay University.
She is performing a 6 months' internship and she is doing optimization of FXN gene sequence for the development of gene therapy for Friedreich's ataxia.

Research: a scientific adventure
Our goal: to better understand genetic diseases to better treat them.