Presentation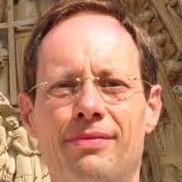 Contact
0144492560
Send a message
Frank M. Rümmele is Professor of Paediatrics at the Medical Faculty of the Université Sorbonne Paris Cité, Paris Descartes, France. He is in charge of the Paediatric Intestinal Immunopathology Programme and is Head of the Paediatric Inflammatory Bowel Diseases Clinic at Necker Enfants Malades Hospital. Prof. Rümmele coordinates several clinical trials focusing on paediatric IBD. He is the coordinator of a H2020 research project « PIBD-SetQuality »  (European Union's Horizon 2020 research and innovation programme under grant agreement No 668023). 

Research: a scientific adventure
Our goal: to better understand genetic diseases to better treat them.