Presentation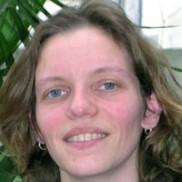 Contact
0142754274
Send a message
Marie Cherrier earned her Ph. D in Immunology at Institut Pasteur in 2004. She is a permanent scientist at INSERM since 2015 and joined the laboratory in January 2019. During the past few years, her main research interests have been focused on innate lymphoid cells, including their development and their interactions with T cells. She is now pursuing studies dealing with the early phase of immune responses to Segmented Filamentous Bacteria. 

Research: a scientific adventure
Our goal: to better understand genetic diseases to better treat them.