Presentation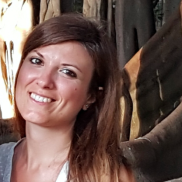 Contact
Send a message
Mirella is a post-doctoral researcher.
Her research project aims at developing a gene therapy strategy for Friedreich ataxia.
The final goal is to finalize a therapeutic approach for this genetic disease, which could be approved for a clinical trial.

Research: a scientific adventure
Our goal: to better understand genetic diseases to better treat them.