Presentation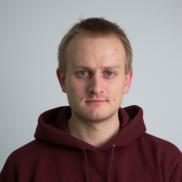 Contact
0142754245
Send a message
After a professional degree in biotechnology at Sanofi-Aventis, Nicolas was recruited in 2009 as Assistant Engineer in the intestinal immunology laboratory. His work in the laboratory is part of a major research focus to elucidate the pathophysiology of complications of celiac disease.

Research: a scientific adventure
Our goal: to better understand genetic diseases to better treat them.