Presentation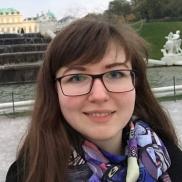 Contact
Irina is an intern in medical biology and she is currently following the "Integrative Biology and Physiology" Master 2 of Paris-Diderot University.
She is doing a 9 months' internship on gene therapy for an inherited metabolic disease : leukinosis.

Research: a scientific adventure
Our goal: to better understand genetic diseases to better treat them.