Presentation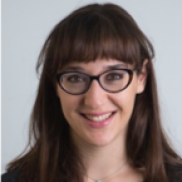 Contact
Send a message
Fabienne Charbit-Henrion obtained her medical degree in Pediatrics in 2013. In parallel, she defended a PhD in Immunology in 2016 in Nadine Cerf-Bensussan'lab. She worked as a fellow clinician for 3 years in Pediatric Gastroenterology Unit and for 1 year in Molecular Genetic Unit in Necker Hospital. Her main interest is the characterization of monogenic enteropathies and colitis.

Research: a scientific adventure
Our goal: to better understand genetic diseases to better treat them.