Presentation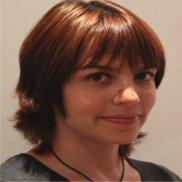 Contact
01 56 09 57 00
Send a message
Georgia Malamut, MD-PhD, is Professor in Hepatology and Gastroenterology and is specialized in inflammatory bowel diseases, gluten related intestinal disorders (celiac disease) and enteropathy associated with primary immunodeficiency in the Gastroenterology department of Cochin Hospital APHP. She works in the laboratory to find new tardgeted therapy for immune-mediated severe intestinal disorders and their malignant complications. She also contributes to facilitate the transition beetween childhood and adulthood for young patients followed in pediatric Gastroenterology and  their transfer in adult hospital.

Research: a scientific adventure
Our goal: to better understand genetic diseases to better treat them.