Presentation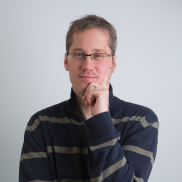 Contact
Sven Kracker is a CNRS research director in the Human Lymphohematopoisis laboratory at Imagine institute. He obtained his PhD at the Humboldt University in Berlin, Germany and pursued his research at Harvard Medical School in the laboratory of Klaus Rajewsky and afterwards at Necker-Enfants Malades hospital under the supervision of Anne Durandy. In his projects, he investigates the molecular basis for primary antibody deficiencies due to phenotypic, functional and genetic analysis. The final aim of his research is to identify novel therapeutic targets for treatments. He participated in the description of several causes for primary antibody deficiencies among them the activated PI3Kd-signaling caused by mutation in PIK3CD and PIK3R1. His work is supported by French national grants and charitable grants foundations.

Research: a scientific adventure
Our goal: to better understand genetic diseases to better treat them.